Impact Achievement Group is a performance management company. We equip teams to take the right actions at the right time. Here is just a sample of the performance management solutions we offer and what our customers have to say about us.
---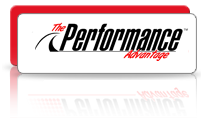 From new supervisors to seasoned executives, Impact Achievement Group meets the core business needs of raising employee performance, increasing retention, and achieving business results. We offer your managers at all levels a comprehensive series of workshops, simulations, and tools based on best practices and fundamental leadership principles.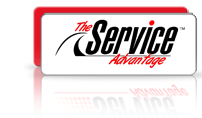 The Service Advantage™ program embeds The Human Side of Service principles into the performance practices of your organization to ensure each employee understands the concepts, tactics, and economic value in creating exceptional customer experiences. The principles are learned through story-based, engaging discovery activities and case studies to develop competence in employee-customer interactions.
Impact Achievement Group offers organizations the unique opportunity to assess how well managers create an engaging work environment, effectively set expectations, hold employees accountable, and conduct effective workplace discussions. By combining the power of the "Leadership Impact Survey™ and the Harrison Assessment™, we can determine the "what" and the "why" of how well performance is being managed in your organization.
With the need for talented leaders at every level of the organization increasing with the velocity of today's business environment, it s critical to have every leader personally equipped for peak performance. Our seasoned coaches bring years of practical experience, tools, and techniques to impact the performance of leaders throughout your organization.
---
Testimonials
No matter what leaders set out to do – whether it's creating strategy or mobilizing teams to action – their success depends on how they do it. Even if they get everything else just right, if leaders fail in this primal task of driving emotions in the right direction, nothing they do will work as well as it could or should.

Impact Achievement Group makes us feel like they are part of our team. They have made us "look in the mirror" and provided actionable roadmaps to change what we see as appropriate leadership behaviors. They provide a comprehensive portfolio of useful tools and methods to assist us in leaping ahead of all the competition.

Impact Achievement Group listens and relates to what we are trying to achieve as a company. They have been flexible in the design of the Leadership Development program and scheduling to coincide with the needs of our business. Programs, materials, and facilitators are excellent, and they make training fun and interesting.