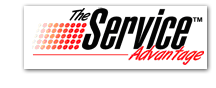 Customer Loyalty

The Human Side of Service™ Workshops and Simulations
No matter what products and services you provide, your customer's experience is defined and differentiated by the front line employees who deliver those services. History has watched the crux of competitive differentiation change from price, to quality, to service, and finally, now to human performance. Today, human performance is the "fourth dimension" of competitive differentiation-the critical driver for an organizations' competitive position.
The Human Side of Service™



The Human Side of Service™ presents a proven framework for dramatically improving service quality by those who directly or indirectly affect the customer's experience with your organization.The Service AdvantageThe results are remarkable. A powerful team of leaders and front line service professionals who treat their work with passion and commitment.